5.
Incognito
Movie 'Life in still life'

The sunlight in Madrid is so bright that it spotlights the whole city.
Reflective surfaces like windows, billboards and doors become a framework for human behaviour on the streets.
I was drawn into atmospheres of little streets where activity became a scene.

The method carries out indirect contact that unfolds an 'unnoticeable' position as a spectator of reality.
If the subject would see me filming, they were never sure if I filmed them or (the inside of) the surface.

People appear sometimes as ghosts, positioned and submissive in the cityscape they created themselves.

Besides, reflection is never one hundred percent clear like a mirror. There remains always a mystery that fantasy will fill in.
Booklet 'Reflective City'



Booklets' individual spreads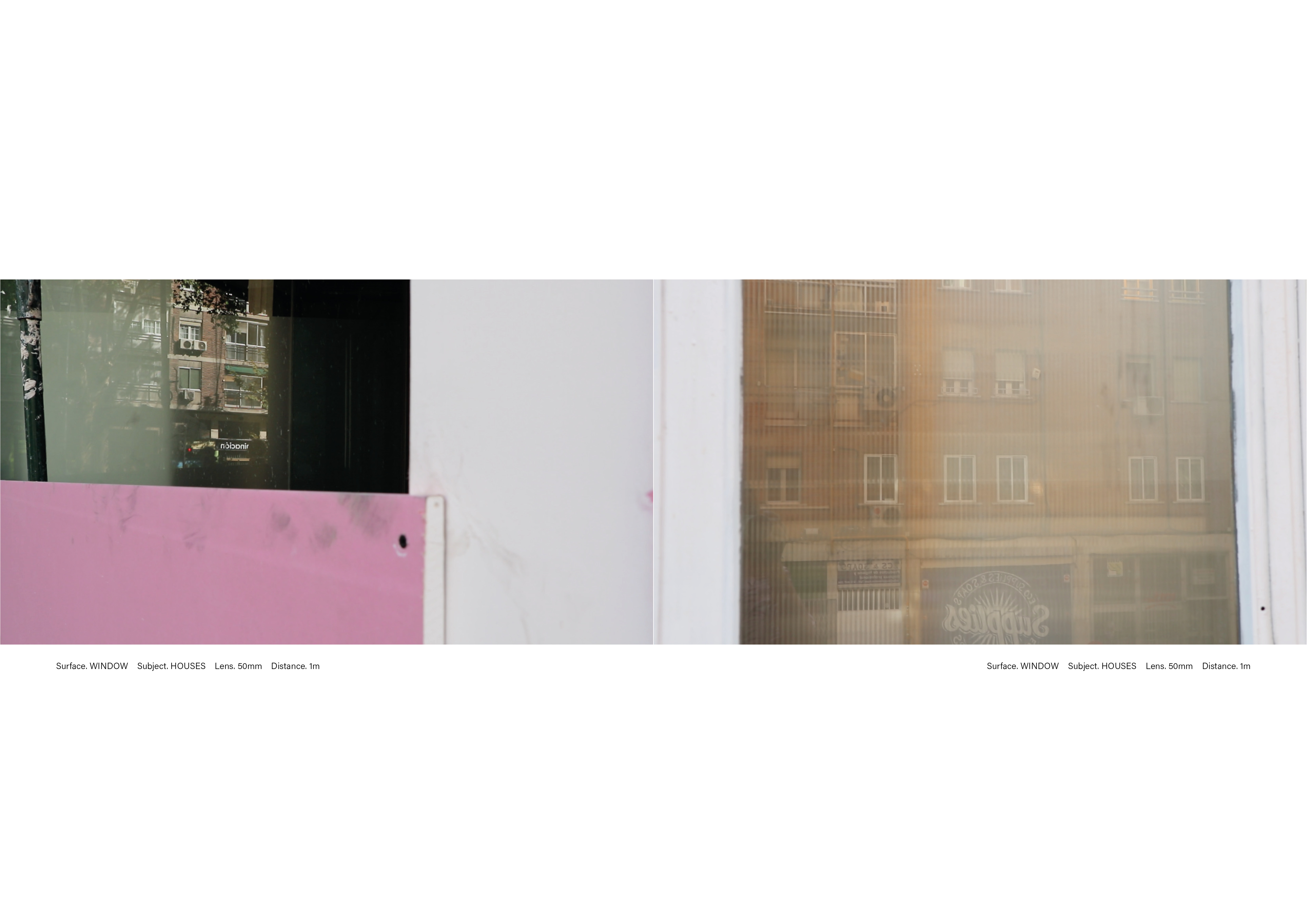 Map 'Reflective City'

---
© Maud van der Linden 2023